Supported by our Primary Sponsor:
Push Mobility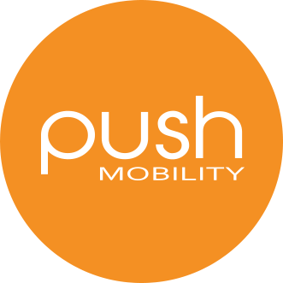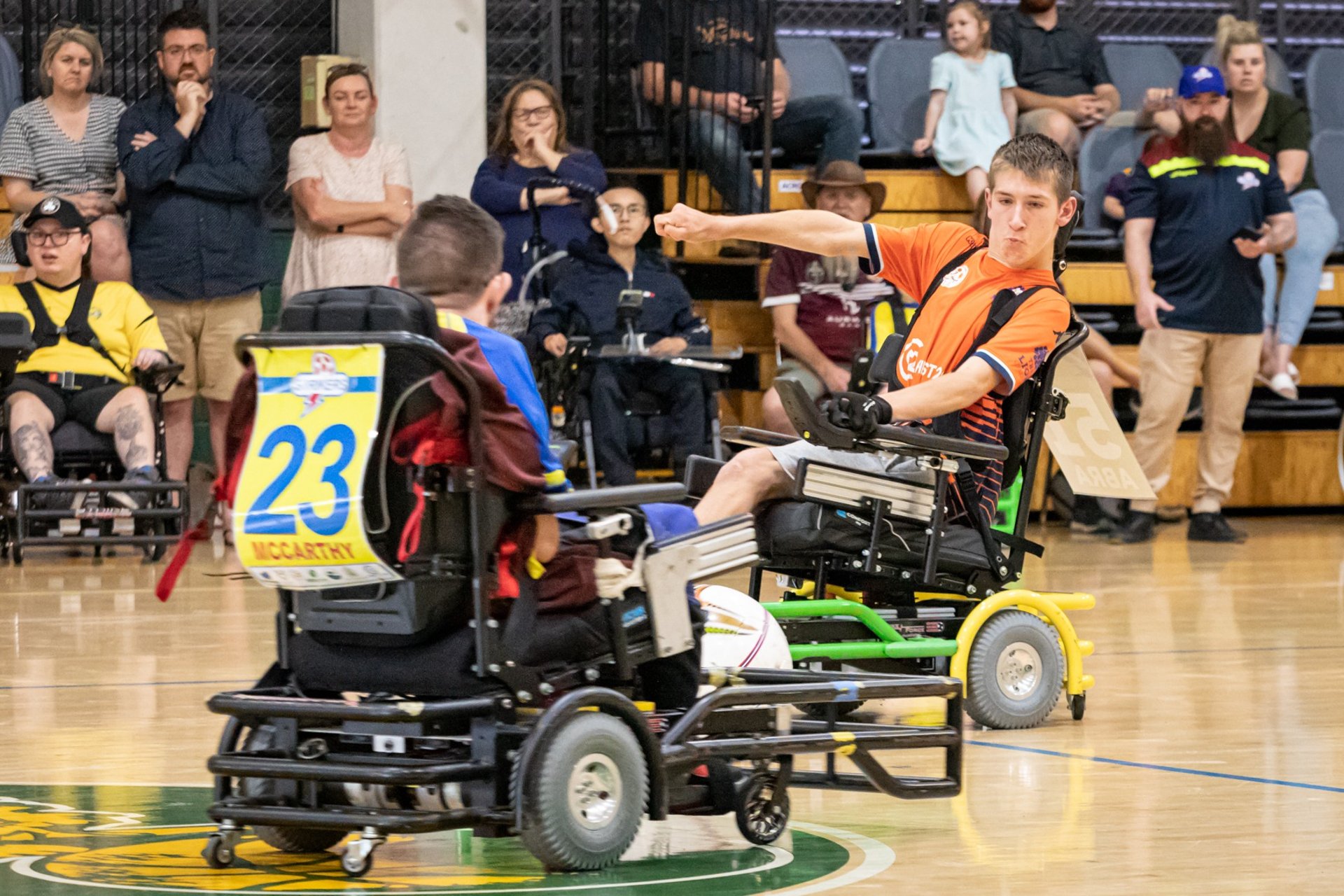 Powerchair Football,
Unleash your Power!
Powerchair Football is a modified version of football (or soccer) played by powerchair users The sport features specially modified powerchairs and an oversized ball and is played on an indoor court. It is fast paced, highly tactical and showcases the skills of some incredible athletes.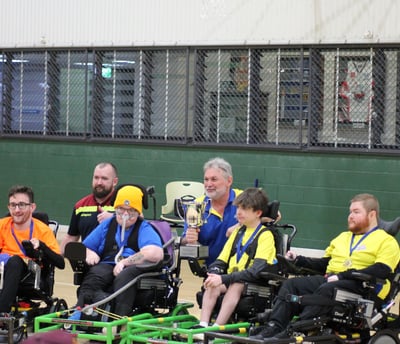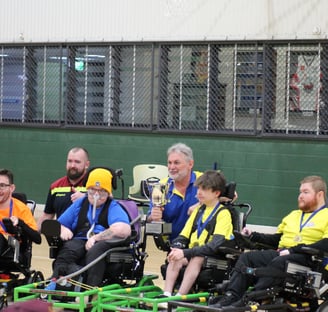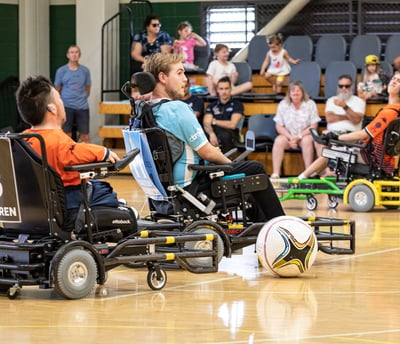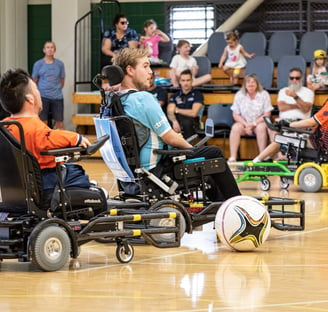 Powerchair football can be played by people of all ages and all genders. As long as you can drive a powerchair safely, you can come have a go. You don't even need your own sports powerchair to get involved, as we have loan powerchairs. Spectators are always welcome, and we're always looking for volunteers.
Contact us if you have any questions
If you have any questions, would like to sponsor us or want to get involved, please reach out!